3-DAY TRAINING PROGRAMME
Anyone who has attended an event with Dr Ro will know that these are intense learning
experiences, totally immersive and packed with information and practical tools.
Communicating With Impact is a hands-on learning experience where you will learn from:

Live
demonstrations
& coaching

Interactive
exercises

Q & A
sessions

Practical
examples

Workbook
exercises

Real life
scenarios
DATE
23rd - 25th November 2018
LOCATION
Park Plaza, London Victoria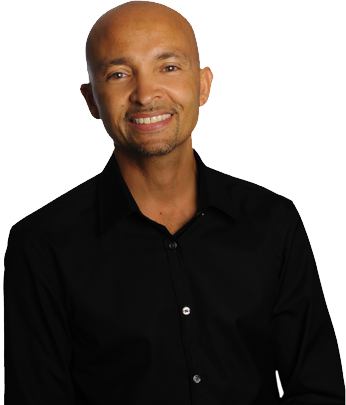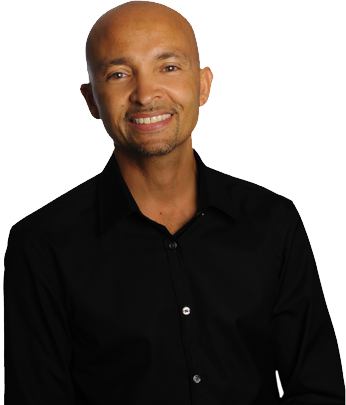 DELIVERED BY DR ROHAN WEERASINGHE
30 years speaking in front of audiences
Global communicator
Expert in the field of personal, professional and wealth development
Author of Amazon best selling book 'Turning Point'
Tens of thousands of hours working one-to-one with large audiences
Offers a unique blend of wealth creation, business and human interventional skills
THIS
INTENSIVE


PROGRAMME WILL HELP
YOU IMPROVE IN THE
FOLLOWING AREAS:
Portfolio expansion
Reading people quickly
Sales skills
Pitching to angels and raising money
Speaking in public
Expanding your business
Your relationships
Confidence
FOR THOSE OF YOU GENUINELY WANTING TO IMPROVE
YOUR PERSONAL & PROFESSIONAL COMMUNICATION...

DR RO'S TOTAL COMMUNICATION SYSTEM
For the first time at a public event, Dr Ro will be sharing his Communication Mastery System,
previously only shared on a one-to-one mentoring basis.
The system is made up of 38 distinct and vital components which fall into three categories: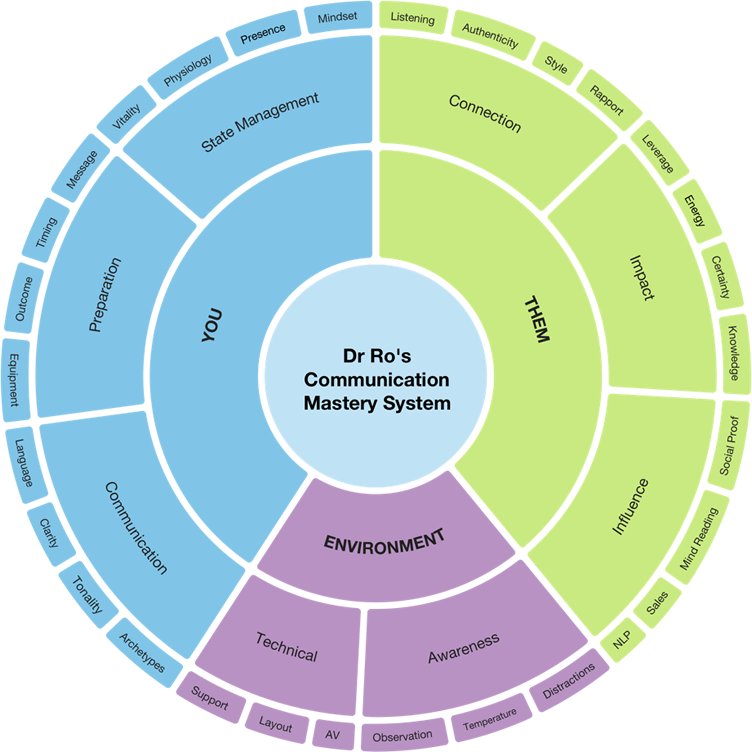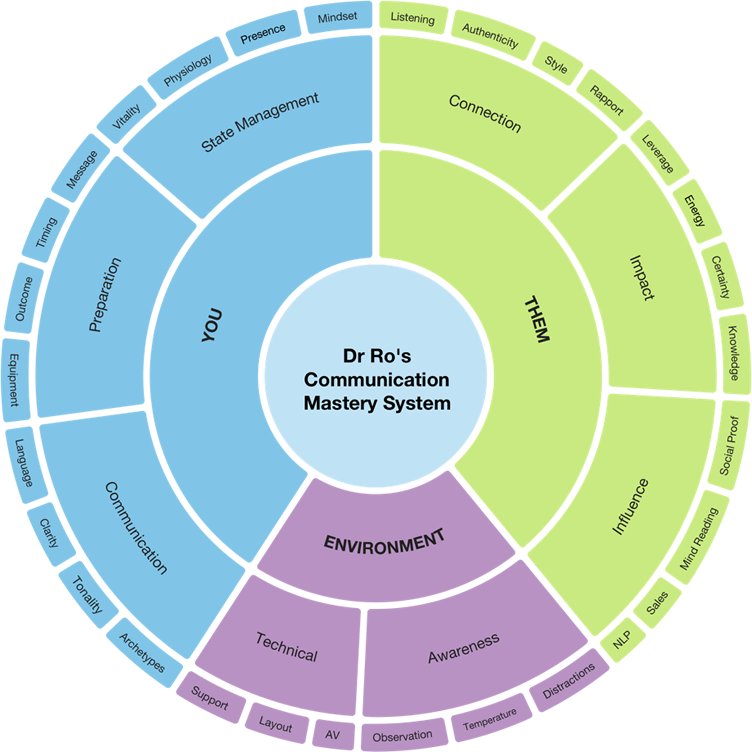 YOU
The element of communication that involves consciously managing what, when and how you say things.
THEM
The people with whom you are communicating. Learning to observe, monitor, read and anticipate their thinking and response is vital.
ENVIRONMENT
The space in which the communication takes place, and the detailed preparation leading up to it, makes a huge impact.
OVERVIEW OF THE 3-DAY PROGRAMME
Day 1
Your communication goals
Areas you need to improve
Your values & beliefs alignment
Getting a clear message
Who, when, where and what?
Essential preparation tools
Structuring your communication
Timing is everything
Language for impact
The power of Physiology
Rapid rapport building
Dealing with rejection
Using NLP techniques
Day 2
Getting the right environment
Technical tools for delivery
How to monitor your environment
How to get their attention quickly
Mastering presence
Four levels of communication
The 'Turning Point Tale' Process
Developing your pitch
Verbal, visual & spacial anchors
Speaking with angels
Visual and auditory techniques
The Secrets of the Archetypes
Day 3
Managing your state
Sales mastery
Stage presenting with power
Dr Ro's powerful influencing tools
Hypnotic language patterns
Unconscious communication
Pre and re-framing any situation
Delivering with certainty
Power questions - rapid results
Systems for your business
Action plan for success
Techniques for mind reading
(Overview is subject to changes.)
PROFESSIONAL SPEAKERS DR RO HAS COACHED
STEVE BACKLEY
"Massively endorse the work Dr Ro does, a real specialist, a supremecommunicator, not only who understands it but can teach it."
SIOBHAN BERMINGHAM
"Do whatever it takes to be there...help you get clearer on what you want tocommunicate...adjust to different environments for example business meeting,sales meeting, intimate relationship...Go reap the rewards."
ROGER BLACK
"Ro is an expert on communication...he has the skills to teach you how tocommunicate 1 on 1 and with lots of people"
CAROLINE CLAYDON
"He is an absolute master at getting the best out of people...if you can get theopportunity to learn from him I will strongly advise you to take thatopportunity...a unique, one off, first time offer...have great fun and enjoy."
ALI CROOKS
"The key things I learnt from Rohan. The ability to stand in front of a room ofpeople, teach those people and impact those people...there is an art tocommunication and rohan is an absolute master at that...I have knownRohan for 12 years and he has never done this before."
MARK DALTON
"Rohan was instrumental in guiding me in the speaking profession...knowinghow to speak with estate agents, letting agents, communicate with angels inthe right way so they are wanting to give you the money....this is a one offevent, he has not done it in the last 15 years....don't hesitate this is anabsolute no brainer."
COREY DONOGHUE
"The things I learnt from Ro over the years have hugely helped me...how tospeak to multiple groups of people, 5-10,000 or 1 to 2 people...if you havethe opportunity to work with him, grab it and sprint."
GREG ELLIS
"What he can help you to achieve...improve your business communication forraise funding...relationships, to create a more harmonious environment...donot miss this opportunity...what Ro has helped me achieved as an individual, Icannot put any level of quantity on that...step up to the plate...to take you toa whole new level."
DAN SIM
"I have learnt from him about the property business, it's not just bricks andmortar, it's a people business....therefore communication is key....subtlepoints in communication...tips...it has helped skyrocket our business and wehave raised over a £1million pounds in the last 2 years...I wish I could be therewith you guys."
SEAN THOMPSON
"Ro has taught me many strategies, techniques and tactics...how to speakwell with confidence and impact. How to control an audience and get thedesired outcome. How to build rapport very quickly. He will show you ways toimprove your results very quickly."
RAVI VEKARIA & JAMES TRICKETT
"Learning how to public speak and communicate effectively is a massive skillthat you need to add to your toolbox...raise more money, find more deals,communicate with power team effectively...taking your business to the nextlevel."
AMANDA WOODWARD
"I have become an absolute raving fan...I 100% fully support...speaking,learning to pitch investors, speak to people about your business, jump in, itwill be absolutely fantastic."
Apply Dr Ro's system and Communicate
at a totally different level...